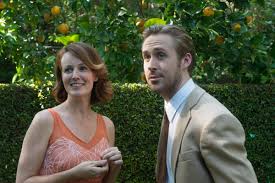 Laura 
is 
Sebastian Wilder
's sister. 
Appearances
Edit
Laura first appears in Sebastian's point of view when he enters his home for the first time in the movie. She tells him that he needs to get a life, to which he responds, "I'm letting life it me until it gets tired. Then I'll start hitting back. It's a classic rope-a-dope!"
She again appears later with an engagement ring on her finger. 
Then she appears for the last time at her engagement party where Sebastian is playing the piano.